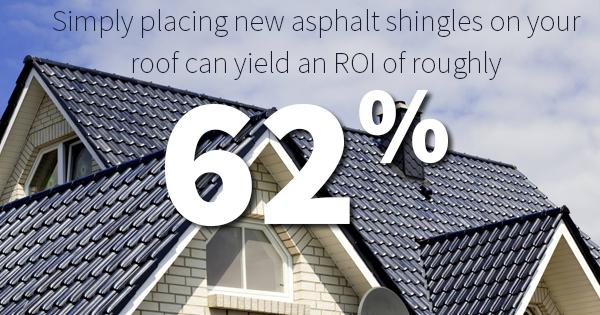 If you're a homeowner, you should never stop looking for new ways to improve your ROI, look, and feel of your property as well as increase your home's return on investment. Luckily, there are dozens of home improvement projects you can begin that will undoubtedly increase your ROI and give you a nicer-looking home.
Here are some great ways to improve your home's ROI:
Quality landscaping
Your house can look great but if the surrounding property is lacking, your entire property value is going to suffer. By staying on top of your home's landscaping, as well as focusing on landscaping projects done by professionals, you can certainly improve the look and feel of your home as well as its overall market value.
Repairing a roof
Repairing a roof is important no matter if you are planning on increasing your home value or not. You should always stay on top of your home's roof maintenance and repair. If your roof is severely damaged, you need to address these issues right away to ensure the safety of your family. If your roof is only slightly damaged, however, you still could benefit from roof repairs because your home's value will increase. Simply placing new asphalt shingles on your roof can yield an ROI of roughly 62%. If you're thinking about repairing a roof, contact some skilled roofing contractors right away.
A thorough home cleaning
You should always try keeping your home clean, but if you really want to see some financial advantages, you should consider a professional cleaning. Simply picking up, dusting, and vacuuming around your house can help, but you need to do much more if you want to see any major improvements. Luckily, there are plenty of professional residential cleaning services that can clean every single inch of your home.
Don't just leave your home the way it is if you have an opportunity to increase its value. If you're ready to improve your ROI, the look, and feel of your home and want to start with your roof, contact Richmond Exteriors right away.